Now Over 15 Years Old, 2nd Best Blue Route in the USA!


NY Route 28: Central Adirondack Trail




NYRoute28.com: CentralAdirondackTrail.com


The East-West Site of NYRoutes.com from February, 2003
From the Adirondack Northway, I-87 to the New York State Thruway, I-90
---
Raquette Lake & Great Camp Sagamore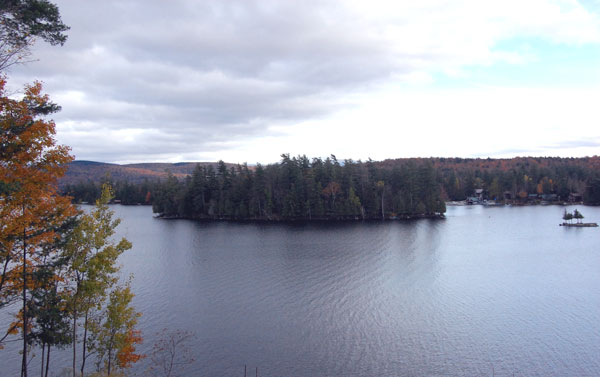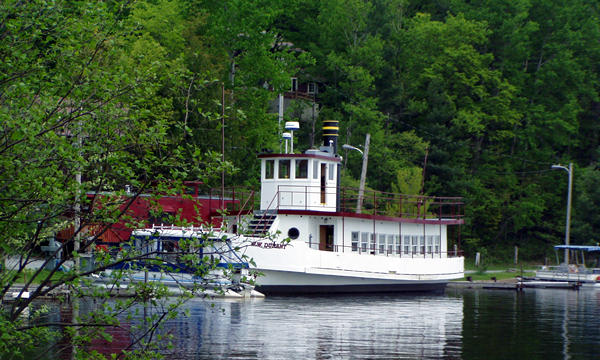 Tour Boat and restaurant on Raquette Lake
Raquette Lake is in the town of Long Lake. Raquette Lake is another famous resort destination from the 19th century, when the railroads built camps and inns to encourage vacations for the people. The line started in Old Forge and headed east through Eagle Bay and Inlet to the lake. The original Indian name is Killoquah, or rays of the sun cause of the many branches and bays on the lake. Great Camp Sagamore is the classic great Adirondack camp, located about four miles south of the town center on a dead end road. It was built by the Vanderbilts at the end of the 19th century. Now it is a national historic landmark and has almost 30 buildings. A non profit group manages it now. The road is dirt but pretty good all the way to the Sagamore Camp and Lake, with one major downhill set of bends that are well marked.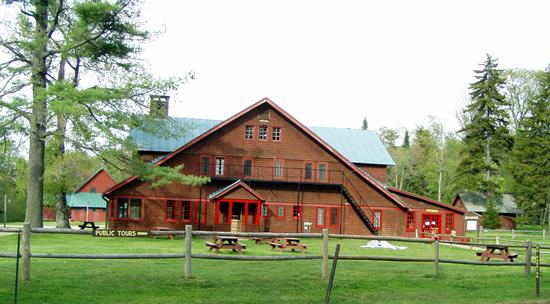 Great Camp Sagamore
On the eastern edge of the lake, off of NY 28, there is a state campground and day area, about a mile east of the fancy Raquette Lake sign. You will see the main entrance and the post where the sign once hung. About 200' west, you can pull in on a dirt track and there are picnic tables, fireplaces and latrines for picnicking and day use for free sometimes. You can also do some swimming, which is probably discouraged, at the beach nearby.
Fall on NY 28
One note of warning: NY 28 goes through marshy, low land around the lake and is very susceptible to icing and drifting in the winter. Also, the groundwater causes heaves in the road, making it bumpy.
Participating Establishments

| 13436 Zip Code | 315 Area Code |
| --- | --- |