Just south of the City of Little Falls, our scenic byway the Southern Adirondack Trail begins. It starts just south of Exit 29A of the Thruway by the Herkimer Home, on NY 169.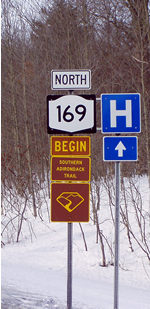 General Herkimer, of Revolutionary War fame, was Little Fall's most famous resident and the state has turned his old homestead into a historical site. .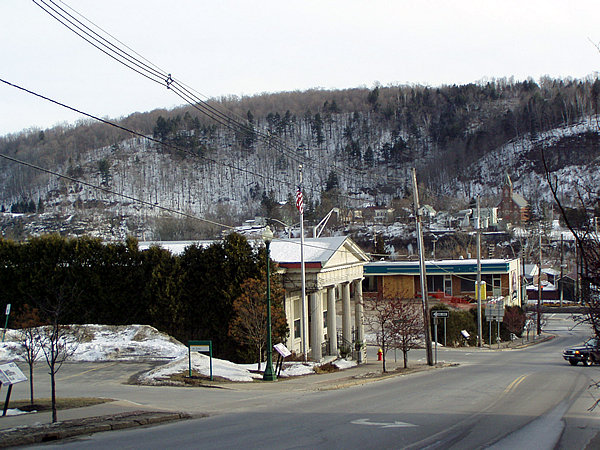 The city was built around the a forty five foot fall of the Mohawk River, which gives it it's name. The falls first served as impetus to settle as boaters had to portage around the falls there. Then the falls served as a source of water power to power the early factories and mills. Now dams for the Barge Canal and for hydro power divert most water away from the falls.
Little Falls was settled in 1723 and destroyed in 1782 by the British and their Indian allies in the last year of the Revolutionary War. Little Falls is an industrial city in the Mohawk Valley astride New York State's main transportation lines to the west. It is on both banks of the Mohawk River, nestled in a steep gorge by the namesake falls. The Mohawk Valley is the only route from the eastern seaboard to the mid-west that doesn't cross any mountains. First the Erie Canal, then the New York Central Railroad, NY Route 5, Upstate's Main Street and finally the Thruway. Ok, for rail fans there was once a Pennsylvania Rail Road line on the south side of the river along NY Route 5S. Now, it's a combination bike. jogging, cross country ski trail, though in other places in the valley it is still a rail line. The current population is about 5900 people.